Honoring the people, places and ideas that merit adoration and commemoration, Gloria Molina Grand Park's 12th annual Downtown Día de los Muertos welcomes parkgoers to pay reverence at 19 altars created by professional artists and local community organizations.
Parkgoers can also contribute to the annual community altar -the 20th altar- which will honor the victims of gun violence in Monterey Park and those who perished in Maui's wildfires.
Located: Gloria Molina Grand Park Fountain Overlook and Performance Lawn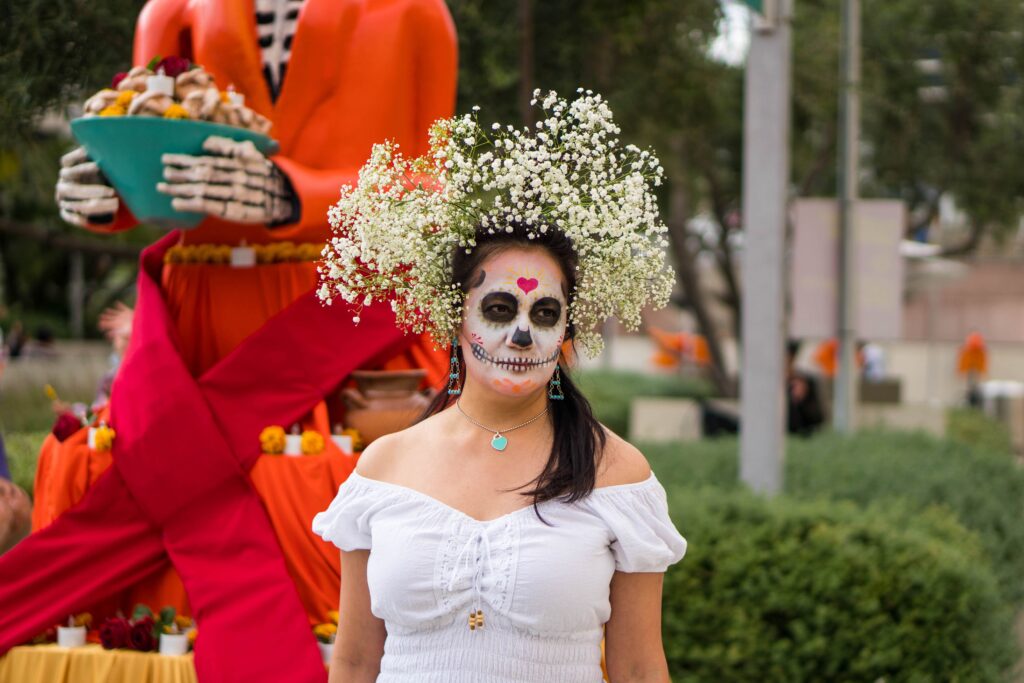 Saturday, October 21, from 11:00 a.m. to 4:00 p.m.
Mariachi Arcoiris de Los Angeles will perform in the park at the Fountain Overlook;
LA Opera Connects, the educational arm of The Music Center's resident company partner, LA Opera, will present tenor Jonathan Lacayo, who will perform an array of songs celebrating Día de los Muertos.
Workshops: Create your own mini altars and cookie sugar skulls
The opening day of Gloria Molina Grand Park's Downtown Día de los Muertos coincides with the highly popular DTLA event, Grand Ave Arts: All Access, in which the park is participating.
Remembering Nuestros Seres Queridos
Office Of Supervisor Solis
Celebrating Gloria Molina, The Matriarch of Our Family
The Family Of Gloria Molina
Playing In The Wind
Rose Portillo
City Of Gods: A Reflection Of Unbound Potential
LADP- Society of Hispanic Engineers (SHPE) & American Society of Civil Engineers of Los Angeles (ASCE)
Barrio Warriors "heroes de mi familia"
OZO CommUNITY, PLUS- honoring family warriors who served in the military
Sana Rosana, La Catrina
Somos LOUD- recognizing and dismantling barriers of health in the Latine community
Mexico Lindo Y Querido
Dulce Stein International- dedicated to all who have left their country to never come back
Listening to The Wisdom of the Ancestors
Antioch University Los Angeles- celebrating the legacy of our ancestors
Celebrando Madres/ Celebrating Mothers
Antonio Rael- Dedicated to our Mothers who have passed on
Tributo A Gloria Molina
Mexican Cultural Institute of Los Angeles & Tsipekua- An altar that commemorates the various aspects of the public life and accomplishments of supervisor Gloria Molina.
My Family/ Mi Familia
Ester Petschar- The Vietnam war took Ernest Abeyta at 19yrs graduate of Lincoln High School. The rest all came back, some carried their war images to their grave. ONE would not allow his family to wear RED.
Our Elo: Our Beloved Granny
The Notre Family - This altar pays tribute to our Mother, Grandmother, and Great Grandmother, Eloisa M. Norte
Recuerdos Sagrados of those lost to AIDS
The Wall Las Memorias - This altar stands as an offering, nourishing the spirits of those who fought against AIDS and are no longer with us.
"El Tiempo Pasa... Todo Queda Igual"
Mónica Pérez- Dedicated to all the people that have passed without having had a chance to say goodbye.
Crossing Over the Rainbow Bridge
Association of German Shepherd Rescuers Inc.- When our beloved pets die, they go to the Rainbow Bridge where their spirits roam free and happy
El Brocha
La Familia Flores (The Stax Family)- Dedicated to Robert (Brocha) Lopez, who was well known in the Lowrider community.
From Monterey Park to Maui – A Remembrance
Consuelo G. Flores - remembering the people we lost as well as their legacies within our cultural landscape
Homenaje a los Grandes de la Música Ranchera
Plaza de La Raza, conceived by artist Jose Lozano- Photos, ephemera, flowers, objects of famous Ranchera singers
Out of the Ashes: Remembering Los Angeles Inner City Cultural Center & Friends
Rock Rose Gallery -Thinking of those who started the Bilingual Foundation of the Arts and the countless lives touched through their work
Honrando a Nuestros Ancestros, Intergeneracional y Multicultural
Generaciones en Acción - highlighting intergenerational families of different Latin cultures.
Thursday, November 2nd, from 7:30 p.m.
The community is invited to the free screening that celebrates the legends of Latin American cinema. The park will partner with GuadaLAjara Film Festival (GLAFF) to proudly present a special screening of the 1960 film Macario, directed by Roberto Gavaldón. Free tickets are available at glaff.org/program.
Reflections and Remembrances
By Consuelo G. Flores
Every year, the dates of November 1 and 2 are set aside to honor those who we've lost in the
last year and in the years before. We build ofrendas also known as altars, filled with objects to
help us remember those loved ones as well as reflect on the gifts they gave us – gifts such as
love, companionship, lessons and, in some cases, freedom.
This year, as you walk through the park visiting and taking in each ofrenda, you'll see tributes to
multi-cultural ancestors, mothers, grandmothers, veterans, creatives, members from our
lowrider, LGBTQ+, and ranchero communities, as well as family pets.
You'll also find two different altars honoring our Los Angeles icon – the amazing Gloria Molina
for whom this park is named – one built by her family dedicated to her personal relationships
and one dedicated to her public work.
The public is invited to place their own personal remembrances for their dead on the
community altar which, this year features a special tribute to the victims of gun violence in
Monterey Park as well as in the wildfires in Maui.
Building ofrendas is bittersweet. We become reflective and appreciate the many people we've
lost, remembering the beauty and richness they offered us, the love and guidance they
provided as well as the valor and value of their lives in ours. It's also a time to reflect on our
own contributions to the future generations and how, even in the smallest way, we can provide
the same attributes to those we leave behind.
As you visit with each of these ofrendas, take in the essence of each person(s) being honored
and recognize their spirits as the "wind carries messages… as it moves through the park, full of
laughter… they're here again."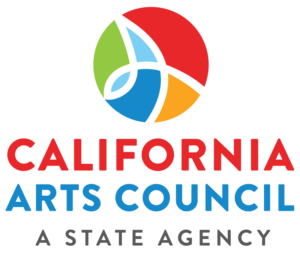 This activity is supported in part by the California Arts Council, a state agency. 
Learn more at www.arts.ca.gov.